Hello Families and Friends!
The Holidays are just around the corner and the year is just flying by for us! It is now sweater weather…time for our old wing of the school to turn on our archaic radiant floor heater and see crayons melt and children lay all over the warm floor haha 🙂
My son, husband, parents and I are taking off tomorrow for South Bend, Indiana where we will watch Notre Dame (my father's alma mater and hopefully my son's future college) beat Navy (my husband is a retired Naval combat medic/chief) in the historic ND/Navy football game. My wonderful substitute, Mrs. Johnson, is ready to take the reins for a few days. Go Irish!
We had a great few weeks here in 2B. Lots of fun was had by all during the Field Day events including my personal favorite, the dance station! Plus, the faculty beat the 8th graders several times in the annual volleyball games…and more good news is that none of us teachers broke any hips or blew out any knees in the interim 😉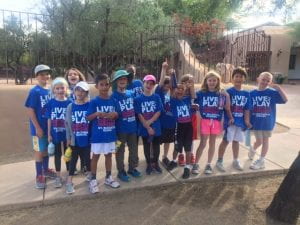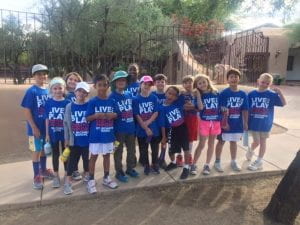 Field Day before and after
Thank you for all of the canned good donations given to our Thanksgiving food drive; we are trying to collect 500 cans total combined with Ms. Hart's class. We have a long way to go and appreciate any and all help for the Community Food Bank.
On another note, the holiday book report is due on December 6th. I can't wait to hear about all of the cool books the students have read and I'm looking forward to decorating the class for the holidays with their lovely work!
Reading
We have been reading some very interesting stories together as a whole group as well as in our small reading groups. We finished our unit called "Water for Everyone." A few recent selections we read were "PlayPumps" by Catherine Clarke Fox which was an article that describes the PlayPump, an invention that has helped millions of people in Africa get clean water. Another selection, "The Mighty Colorado" by Mimi Mortezai, introduces Explorer Jon Waterman, who works to preserve the Colorado River, a source of water and power for millions of people. Some interesting vocabulary words that kept popping up in our reading were: clean, draws, healthy, invention, machine, pipes, provide, pump, require, source, and wells. Our next reading unit will focus on reaching out and lending a hand to those in need.
Spelling
We worked on words with long e and long u during the past two weeks. One way we worked on these spellings is by playing a "making words" game. This is where I give the students a whole bunch of random letters and they put the letters together to make several small words. In these cases, the words had many of the sounds that we were working on. At the end of the game, all of the letters spell one big word. This is yet another "trick" to get kids to learn even when they think they aren't doing so!
Writing
We were able to write another RAFT: the students assumed the role of a piece of Halloween candy. Their job was to write a persuasive letter to the trick or treater who owns them to talk the trick or treater out of eating them! We went from being stale to being poisonous! These were incredibly funny! We are all actively working on using more descriptive language in our formal and informal writing. We are currently going through a writers' workshop session with a fun Thanksgiving story. The students all are assuming the role of a turkey who is narrating the story. So, while writing in the voice of a turkey, the students are able to write a fun and interesting Thanksgiving adventure. When finished, these books will be displayed in our classroom library along with the students' self-written Halloween books. Spoilers: some of the turkeys don't make it out of their adventures unscathed.
Mathematics
We have been "all about" fractions over the past 2 weeks! We began by discovering the meaning of one half. The students solved story problems in which they partitioned geometric shapes (which we studied in the past investigation) into halves. Through discussions and exploration, the students have examined the idea that halves can be equal size, but different shapes. The students also worked with fourths and thirds by creating fraction flags and working with the ever-so-fun Geoboards. The students understand that fractions are equally partitioned parts of one whole item. Next up will be Unit 3 which provides students opportunities to engage with ideas that lay a foundation for algebra – cool!
Social Studies
We are still continuing to work on making and reading maps. We worked on making maps of our bedrooms making sure to add all of the permanent fixtures. We realize that maps don't have details, such as people and cars. Rather, maps include large objects that are stationary. We have also been discussing the first Thanksgiving and how it is important to reach out to our community during this time. We focused on Thanksgiving and the history of this holiday. We will be continuing to learn many facts about the Pilgrims and Native Americans. Next week, we will use Native American symbols to write our own stories. The students will also learn the lost art of setting a formal dining table. I'm hoping they'll use their knowledge of place settings nightly! 🙂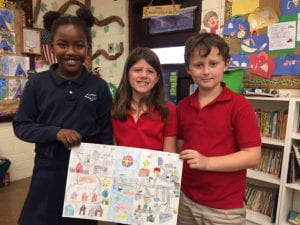 Our self-created community maps
Science
We started studying the life cycle of bees. We learned so many facts about these amazing little creatures; ask your child what he or she found to be most interesting about bees! We learned various facts about the hexagonal shaped cells that the bees make in their hives, the three different types of honeybees: drones, workers, and queens, and the different body parts of bees. Did you know that only female bees have stingers? Next up: the lifecycle of spiders!
Teaching Time
We had many interesting teaching times during the past few weeks:
Raj – Stonehenge
Smith – Dodo bird
Ella – Western Diamondback rattlesnake, how to make soap (with samples!)
Leilah – mammals, Scotland
Kenzie – narwhals, alpacas
Celeene – bees, elephants
Campbell – Antartica, how to make slime
Atticus – Dead Sea, hot air balloons
Louisa – Warsaw, blowhole air conditioner
Evan – Old Tucson Studios
Kirra – foxes, Lebanon
Liam – Harry Potter, dinosaurs
Nathan – box jelly, mosasaurus
Aaron – boat anatomy and model
Great job to you all!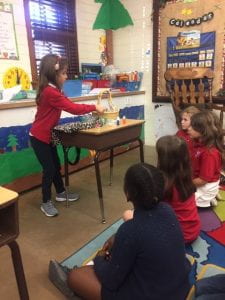 Ella's soap demo
Important Dates
Nov. 20th: noon dismissal
Nov. 27-29: Thanksgiving Holiday, no school
December 5th: Fry's field trip
Dec. 6th: Holiday book reports due
Dec. 13th: St. Nicholas Day performance, 2:00
Have a great week!
Annie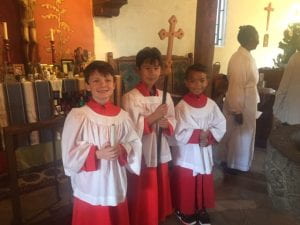 Apostles